Changes to Your Invoice and Online Payment Portal
– By #AlaskaWaste
Your next invoice will look different.
We have updated our billing software. Our invoices will have a different format. Additionally, your account number will now have a four-digit district number in front of it.
No action is required by you. All online bill pay logins, auto payment settings, and customer information will remain the same.

See our brochure on how to read your new statement at the bottom of this page.
Please note: Over the next few weeks enhancements will be coming to the Alaska Waste online payment portal. We appreciate your patience during the transition.
Enroll in online bill pay to set up easy and simple automatic payments. All you need is your account number and either your last invoice or phone number on file. We will not share your personal information.
Also, download our app and never forget your trash day again! Get notified when it is your trash day and search our waste wizard to find out where to dispose of specific materials. The app is available for most sites including Anchorage, Juneau, Mat-Su, Fairbanks, Sitka, and Ketchikan.
New Alaska Waste Statement - Brochure (pdf)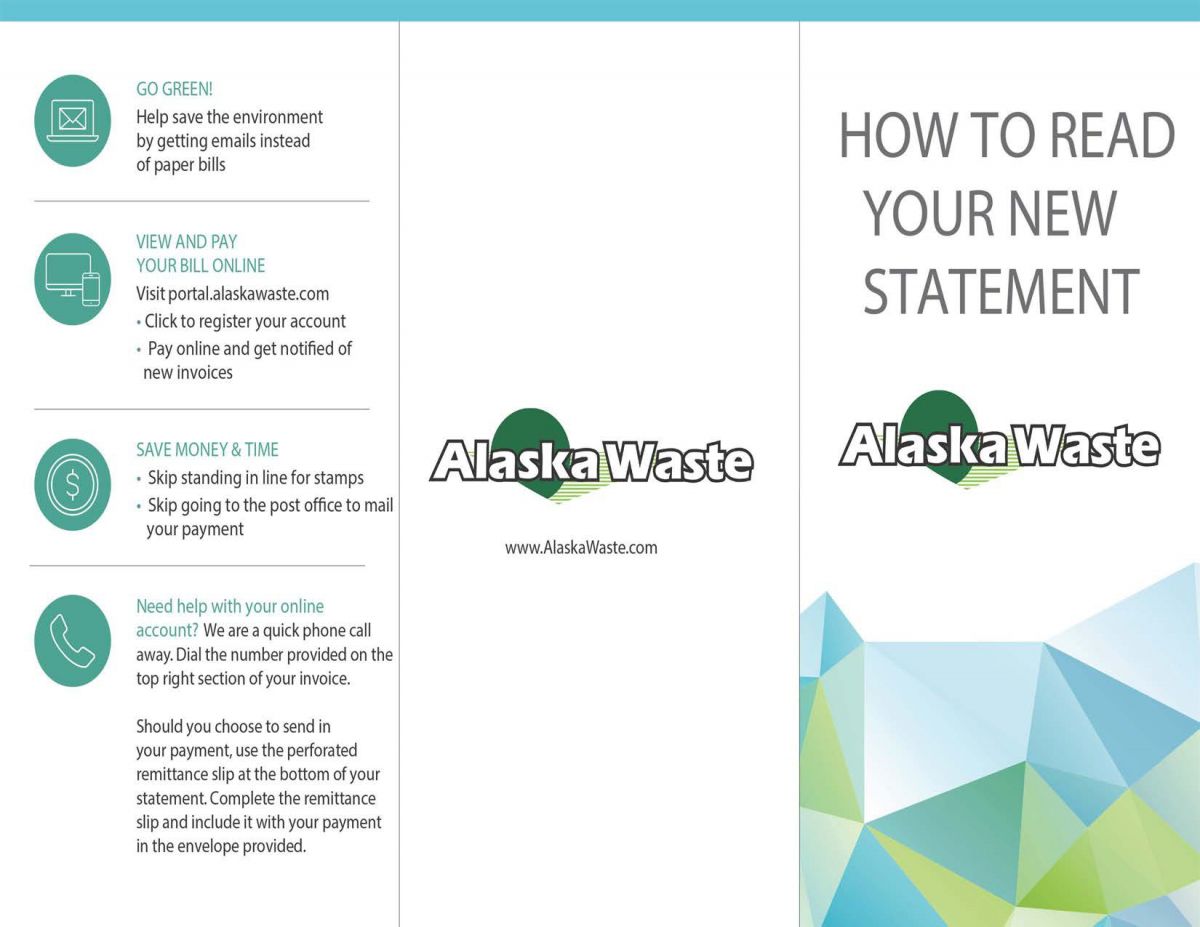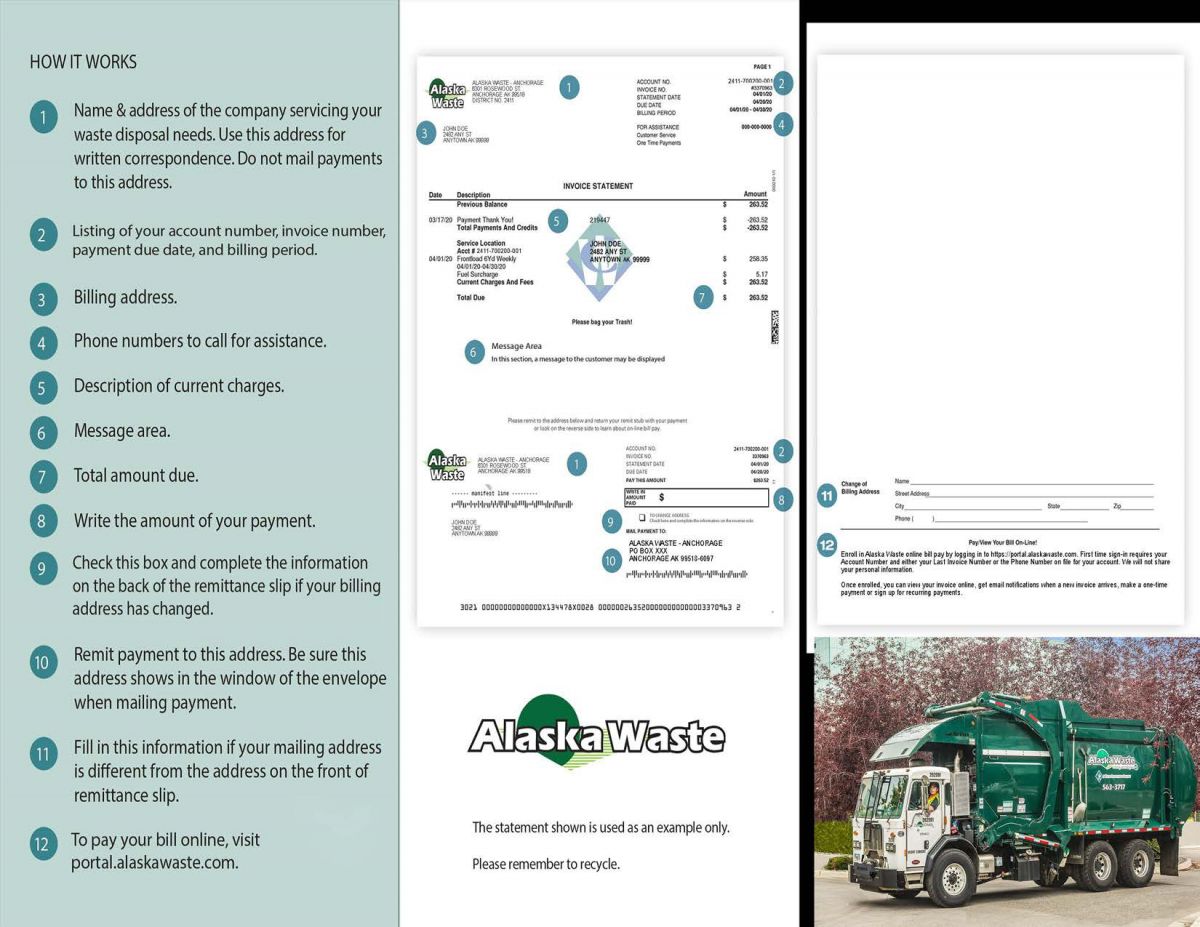 ---
Last Modified: