Hazardous Waste Solutions: Anchorage Free Reuse Store
– By #AlaskaWaste
Anchorage residents: Did you know there's a free reuse store for household hazardous waste products?

If you're looking for paint, household cleaners or garden supplies, you could find what you need and take it home for free. Both the Central Transfer Station and the Anchorage Regional Landfill have reuse sections where residents can leave and take materials that aren't fully used.
At the Central Transfer Station, Joef with NRC is ready to help. Bonus: check out the cool collection of vintage goods on the walls.
Hazardous waste *cannot go in your curbside bin*. Luckily, Anchorage residents can drop off up to 40 pounds of hazardous waste per day, completely free, at either the Central Transfer Station or the Anchorage Regional Landfill.
What are some examples of hazardous waste? Flammable liquids like oil based paints, epoxy resins, and adhesives; diesel fuel, kerosene and heating oil; fluorescent lamps and bulbs; batteries, including lithium and alkaline; caustics like oven cleaners and detergents; chlorine solutions and nitrates; and electronics, including old cell phones.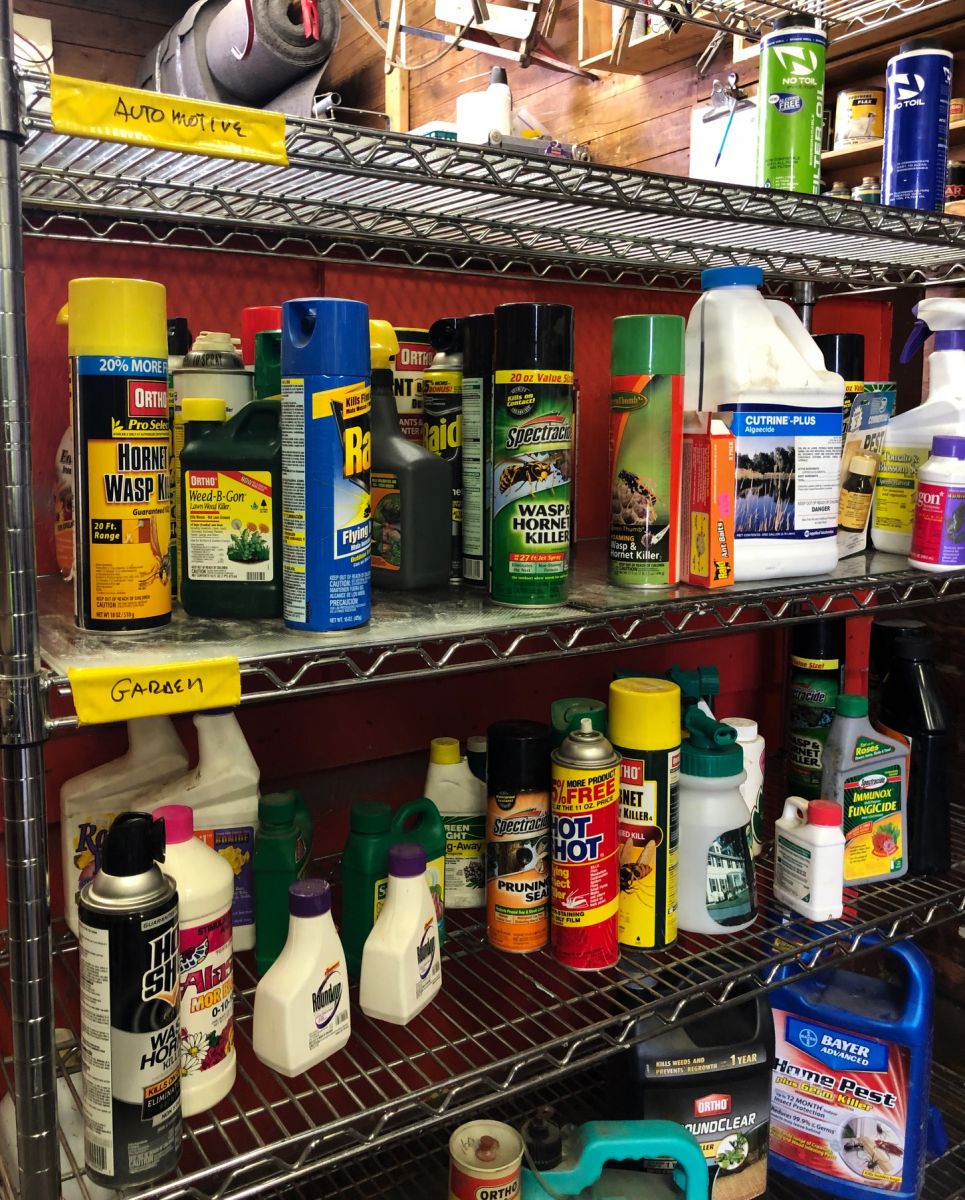 Drop off your hazardous waste at the Central Transfer Station on Tuesday, Thursday and Saturday, 8 a.m. to 5 p.m., or at the Anchorage Regional Landfill Tuesday through Saturday, 8 a.m. to 5 p.m. While you're at it, peruse the reuse store and see if there's anything you need!
---
Last Modified: