Keeping Kids Safe Around Garbage Trucks
FACT: Kids love garbage trucks. And, we love that they love our trucks but we need to keep kids safe.
Parents and guardians, please make sure your little ones are acting in a safe way when our trucks are around.

Here's how:
Make sure kids (and adults) stay at least 25 feet from our trucks at all times.
Before approaching any vehicle, make eye contact, wave, and make sure the driver is aware that you are approaching.
Let your children know that our trucks can't stop as quickly as a regular car, and our visibility is different than a normal vehicle. Please make sure kids don't run into the street when we're working!
On dark mornings, please considering giving your kids high visibility clothing (like a jacket with reflective strips) so all vehicles can see them.
From all of us at Alaska Waste, thank you for all the love and for keeping kids safe!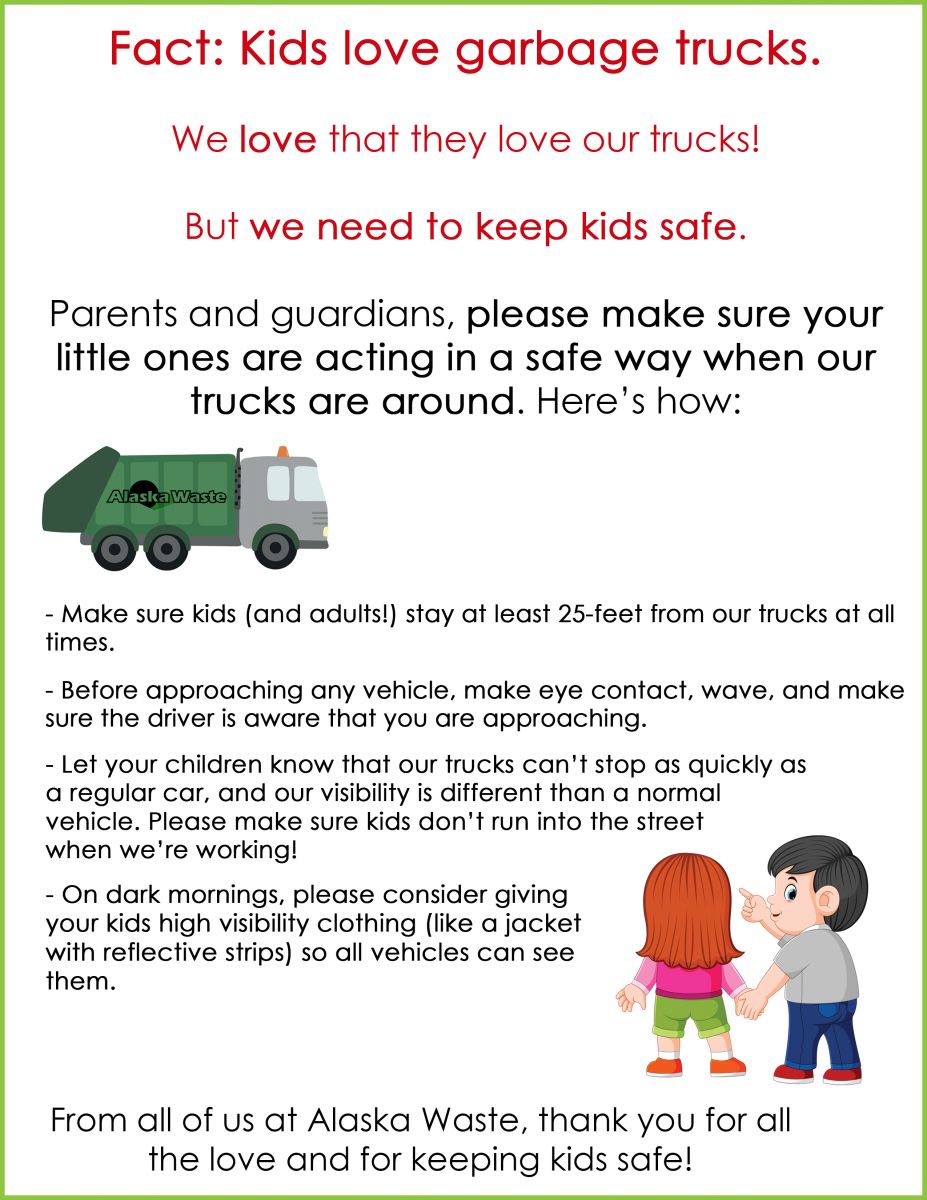 ---
Last Modified: