Top 3 Recycling Tips
– By #Me

Here at Alaska Waste, we love recycling. We've put together three of the most important tips to follow when using your curbside recycling bin.


1 - Plastic bags do not go in curbside recycling.
Make sure all your recycling is put in loose. Bags wreak havoc on sorting equipment, so please, no plastic bags.
2 - Make sure your recycling is clean.
No greasy pizza boxes, dirty paper plates, or to-go food containers, also known as plastic clamshells. Rinse all food waste from cans and bottles, and keep contamination out of our recycling!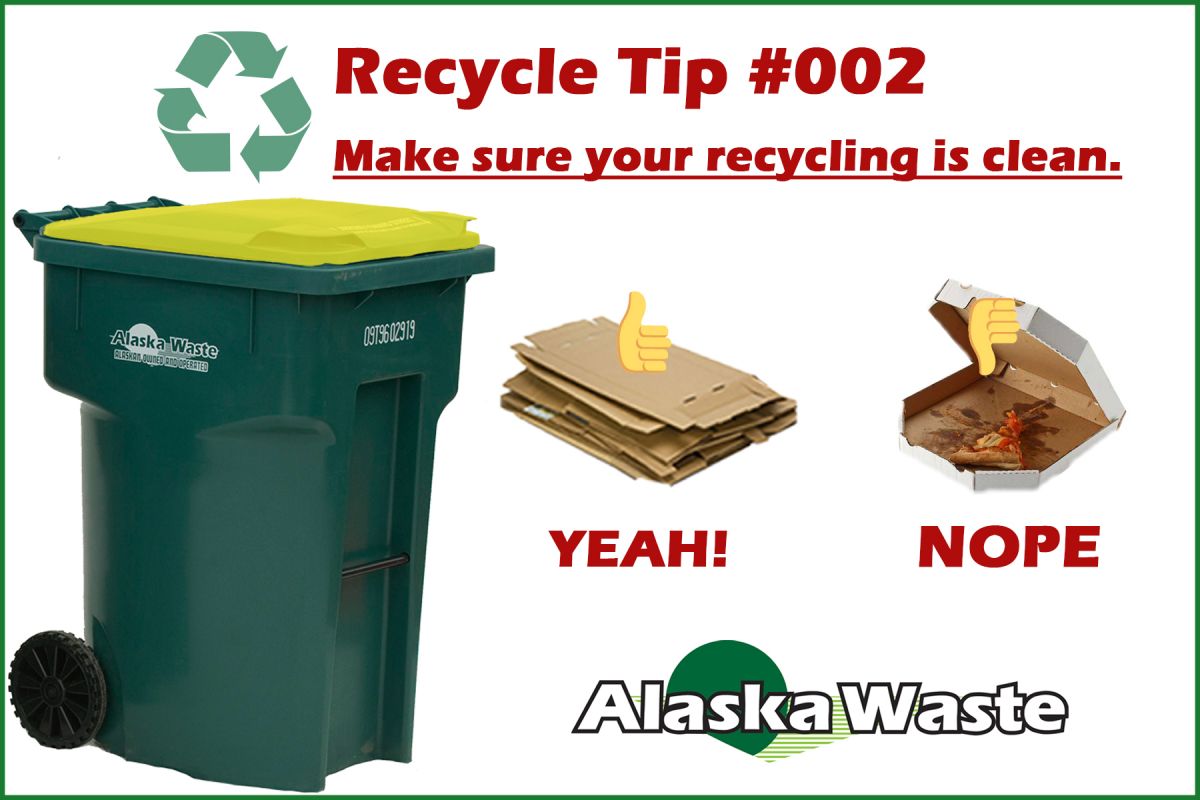 3 - Please don't put your glass in curbside recycling.
Glass shatters and contaminates other recyclables. If you live in Anchorage, take your clean glass to the Anchorage Recycling Center, where it is recycled locally!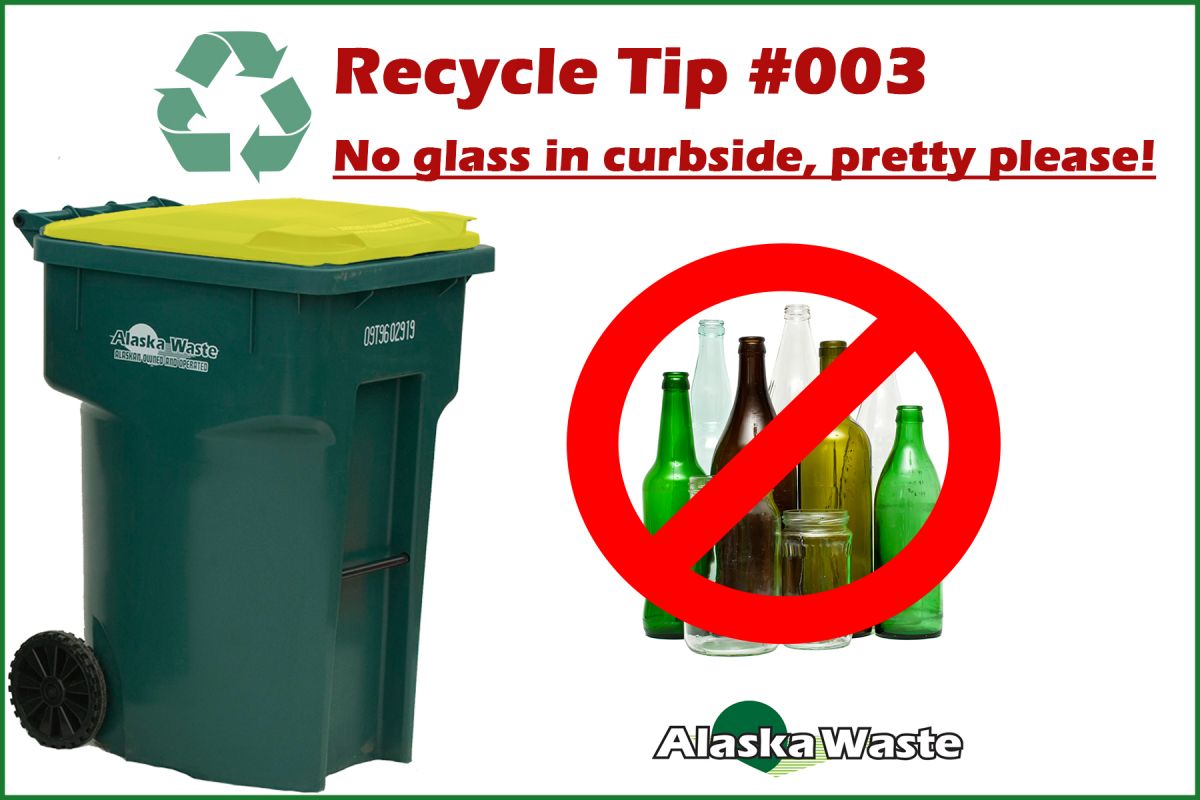 Follow these rules and you'll help keep the costs of recycling down, while ensuring that all materials stay free of contamination and get recycled.
---
Last Modified: