Kodiak Construction Services
In Kodiak, Alaska Waste hook lift and roll off services provide large scale waste solutions for homeowners, homebuilders and professional contractors.

Hook Lift and Roll Off Services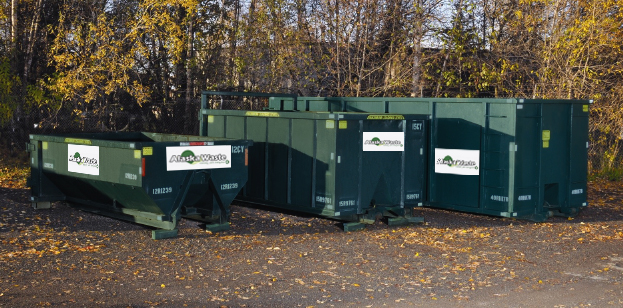 Hook lift and roll off containers are available for use at homes, businesses and construction sites.
10-12 Cubic Yard - Useful for home remodeling, roofing and small construction projects.
12-15 Cubic Yard - Utilized by retail shopping centers, commercial warehouses, and others.
Container Dimensions - Not all sizes available in all areas
To learn more and schedule a delivery, contact an Alaska Waste professional.