Commercial Waste & Recycling Services

Alaska Waste is the largest and most experienced provider of commercial waste services in Alaska. From small events to large commercial sites, Alaska Waste provides safe and dependable commercial waste services to customers across the state.
Our commercial waste services offer our business customers a variety of sizes of front load dumpsters and commercial compactors ranging in size from 2.6 cubic yards to 40 cubic yards. From small businesses in need of commercial front load services to large businesses in need of a 37cubic yard waste compactor, Alaska Waste has the right container and collection schedule.
---
Front Load Dumpsters
Alaska Waste offers commercial front load dumpsters in a range of sizes for trash or old corrugated cardboard (OCC). Note: Not all sizes are available in every Service Area location.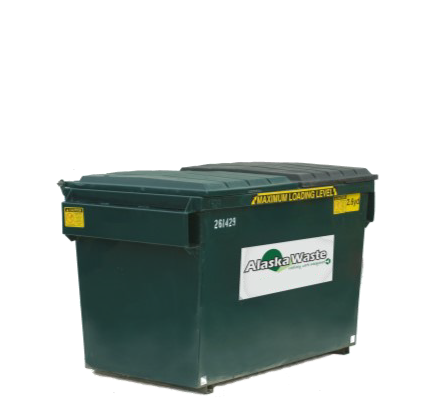 2.6 Cubic Yard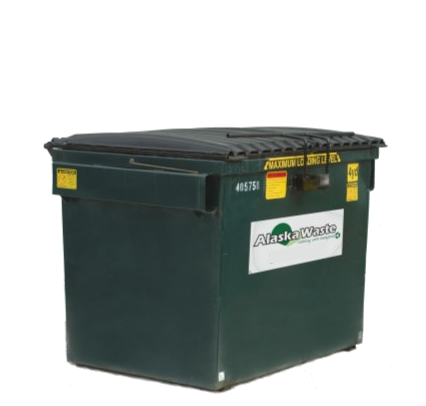 4 Cubic Yard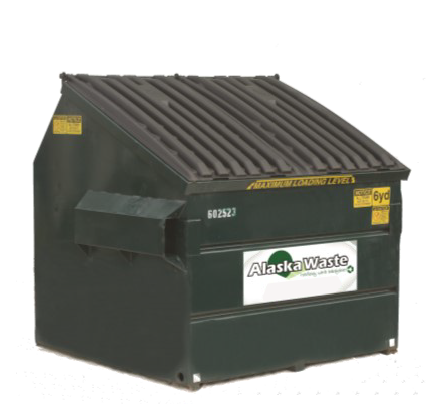 6 Cubic Yard
8 Cubic Yard
---
Commercial Waste Compactors
Alaska Waste offers commercial compactor services for large businesses, office buildings and multi-tenant shopping centers. Ranging in size from 15 to 37 cubic yard capacities, compactors offer a convenient solution for businesses that accumulate commercial waste and recyclable materials at a faster rate.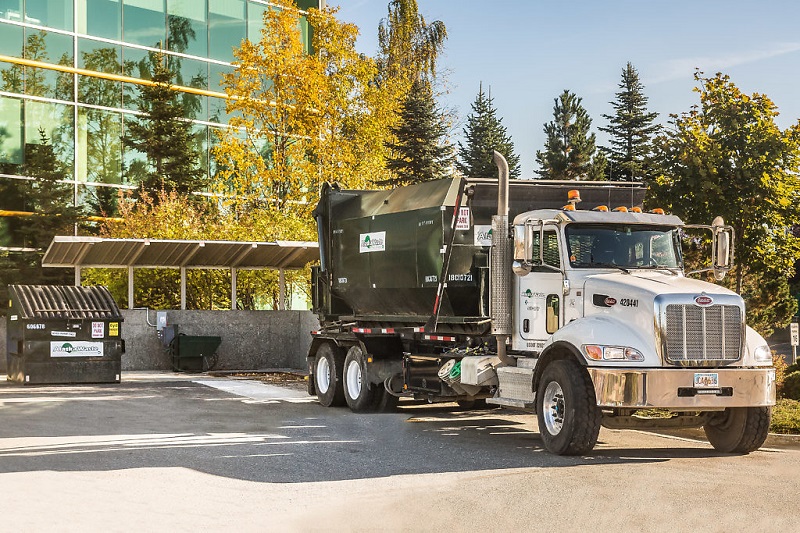 If your Alaskan business generates a high volume of compactible solid waste, an Alaska Waste commercial compactor unit can help you save space, reduce pickup frequency and cut your commercial waste collection costs.

In fact, depending on the materials, a compactor can reduce your volume of waste up to 80% with minimal handling. That means a single unit can hold up to 400 cubic yards before compaction.
What are the benefits of using an Alaska Waste Commercial Compactor?

Controls odor
Reduces fire risk
No windborne trash
Reduces insect and rodent problems
No labor required to break down boxes
Prevents scavenging in open containers
Prevents unauthorized use of containers
Saves inside & outside space for disposal storage
To learn more about the commercial waste services that Alaska Waste offers or for additional information regarding commercial front load containers or commercial waste compactors, contact the Alaska Waste Customer Service Office nearest you.